Free Shipping $600 or above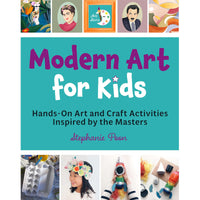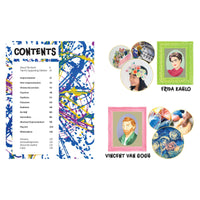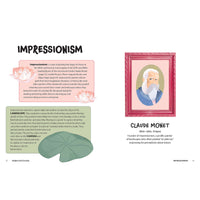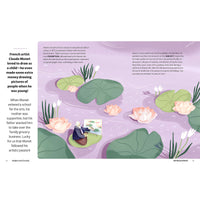 Modern Art for Kids : Hands-On Art and Craft Activities Inspired by the Masters
Regular Price

$176.00

Sale Price

$176.00

Regular Price

$167.20

Unit Price

per
Take a fun and engaging illustrated journey through modern art history, from Impressionism to Minimalism, to meet key artists and make crafts inspired by their work.

Modern Art for Kids, the debut book in the Art Stars series, is a charmingly illustrated hands-on guide packed with fun facts, amazing stories about the lives of artists, and arty-crafty activities for interactive learning. Filled with bite-sized summaries, the aim of this book is to inspire curious kids with interesting art topics and expose them to the freedom of creativity and the power of imagination.   

Explore these and more incredible artists and art movements:
 
Claude Monet (Impressionism) – Make your own serene Paper Pond Lilies.

Vincent van Gogh (Post-Impressionism) – Use expressive swirls to make a Salty Night.

Sonia Delaunay (Orphism) – Experiment with bright colors and shapes by making Colorful Lollipops.

Frida Kahlo (Surrealism) – Channel the artist and her work by making an upcycled Flower Crown.

Andy Warhol (Pop Art) – Set up your own "Factory" and make a Recycled Tray Print.

So journey through the ages, let your imagination run wild, and become an art star!

The Art Stars series introduces kids to the story of art through fun illustrated biographies of influential artists paired with simple hands-on activities inspired by their work. For thousands of years, people have been making and enjoying art. From miniature paintings to monumental sculptures, art is a universal language to express beliefs and feelings. Over the course of history, art historians have tried to organize all the different styles and types of art into movements. You don't need to know anything about art to enjoy it, but learning the fascinating stories of artists and art movements will help you enjoy it even more.
Author : Stephanie Ho Poon
Ages : 4 - 9 years
Format : Paperback